Push-in Pneumatic Fittings Installation
How to install Push-in Pneumatic Fittings
Insert thermoplastic tube into fittings

Simply insert the tube into the fitting through the retaining claw and seal until contacting the bottom such that the tube is locked by the retaining claw and hard to be removed.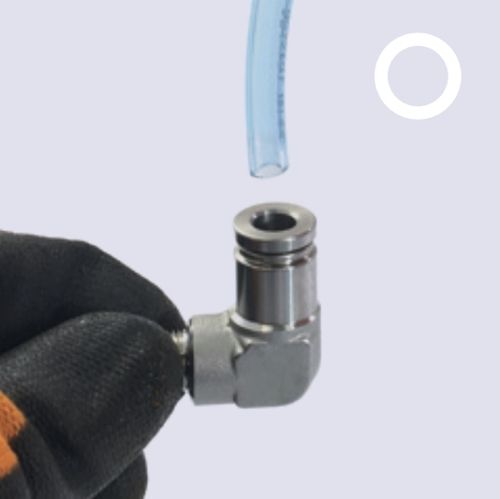 Trouble shooting
⚫Cut and trim the worm out part of tubes after repeated inserting in and pulling out them; make sure the cutting face is longitudinally vertical and the outer surface ended up without damage or scratch.
⚫ Tube not inserted into place may lead to their air leakage or falling off.

⚫Pay attention to the roundness of the tube outside diameter to prevent poor air tightness.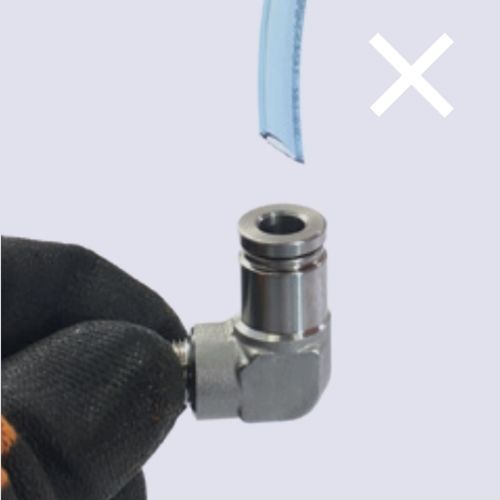 ⚫DO NOT subject push-in fittings to external forces (including bending, twisting, pulling), pulling) as this may result in their damage or air leakage.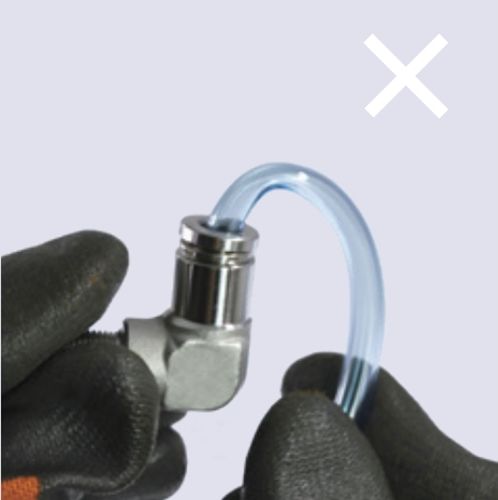 CHIBIN Machine Push-in Pneumatic Fittings Installation Introduction
CHIBIN Machine Co., Ltd. is Taiwan supplier and manufacturer in Stainless steel industry. CHIBIN Machine has been offering our customers high quality Tube Fittings, Compression Fittings, Rapid Pneumatic Fittings, Push-in Pneumatic Fittings, Hydraulic Fittings, High Pressure Pipe Fittings, Quick Couplings, Nozzle, Needle Valve since 1980. With both advanced technology and 20 years experience, CHIBIN Machine always make sure to meet each customer's demand.
Press Release
2020 Healthcare Expo

Healthcare Expo Taiwan is the first professional expo which connects various sectors such as medical, electronic, biotechnology, and pharmaceuticals.

Read More

Taichun Machine Tool

This exhibition will fully present the domestic machinery industry, industry 4.0 and smart machinery energy and industrial chain.

Read More

International Water

Due to the relevant issues of water across the world, CHIBIN will participant in 2020 Taiwan International Water Week to contribute to the society.

Read More