Adjustable Safety Valve
SVA
Air Compressor Adjustable Safety Valve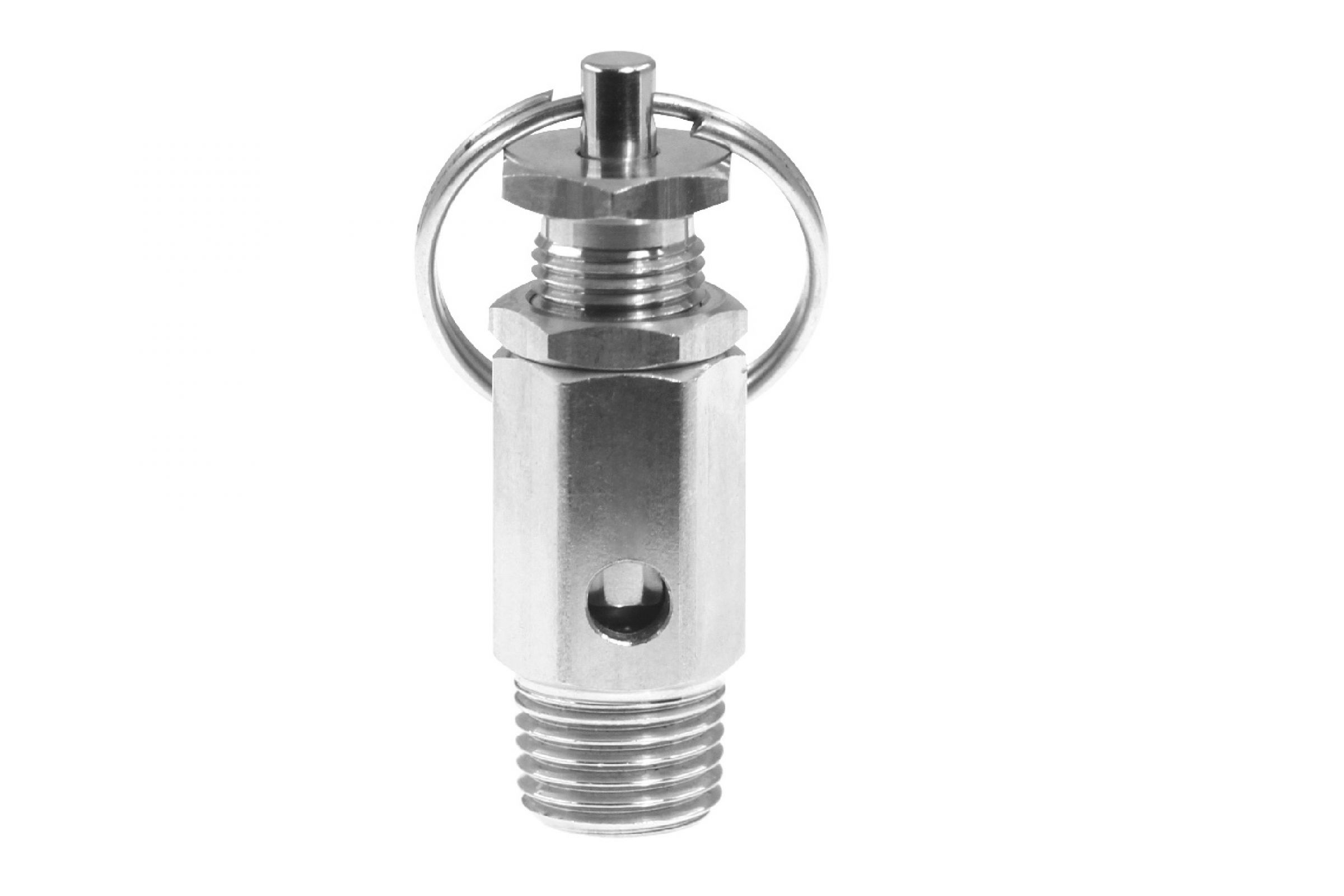 Valves are frequently found in a full range of industries and civil piping facilities including peripherals for water meter, gas meter, and hot water supply equipment. Valves feature the speed adjustment of fluid and changeable flow direction. Valves can be applied in flow switches or flow adjustments. A full comprehension of various valves capability is a must to meet the desired function. Check Valve lines include male thread, adjustable female thread, double-ferrule tube, and swing.
Safety valve can release excessive steam pressure when steam heating system fails; it's an adjustable device of overpressure protection. Safety Valve is suitable for industrial air compressors with operating temperature < 150°C. When the set pressure is reached, safety valve automatically pops up to release pressure; when discharge reaches the specified value, the valve will automatically close to maintain the safe operation of the equipment.

Valves categories include check valve, adjustable check valve, safety valve, bleed valve, needle valve, and ball valve.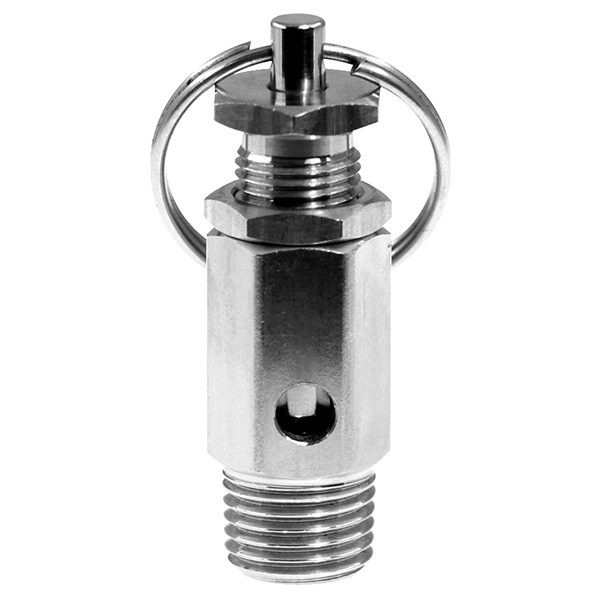 ※ Safety valve pop-up pressure should be set higher than stop pressure by 1 kgf/cm².
※ Pressure of the safety valve must be adjusted, and it is recommended to replace safety valve once a year to secure safe operation of equipment.
Features
Protect the equipment from damage caused by backflow pressure with simple and easy to maintain structure.
Technical Data
Material: SUS304
Seal: Viton
Working Pressure: 1 ~ 20 kgf/cm²
Working Temperature: -25°C ~ +180°C
Dimension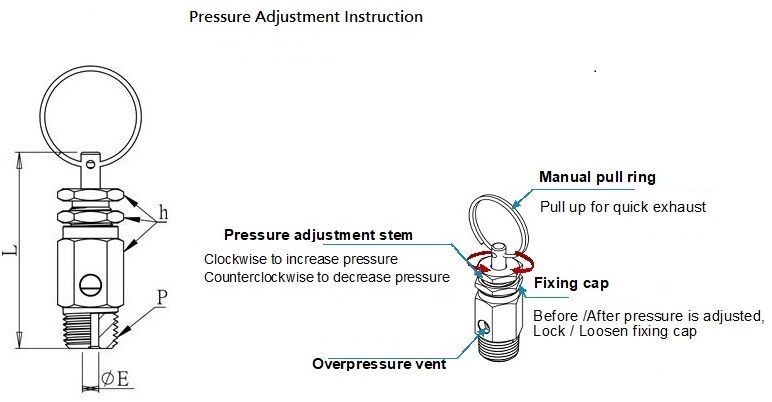 Specification
SVA Adjustable Safety Valve
Part No.
Thread Size
Dimensions
h
P-PT
Ø E
L
SVA06T
1/4"
4
48.1
14
Press Release
2020 Healthcare Expo

Healthcare Expo Taiwan is the first professional expo which connects various sectors such as medical, electronic, biotechnology, and pharmaceuticals.

Read More

Taichun Machine Tool

This exhibition will fully present the domestic machinery industry, industry 4.0 and smart machinery energy and industrial chain.

Read More

International Water

Due to the relevant issues of water across the world, CHIBIN will participant in 2020 Taiwan International Water Week to contribute to the society.

Read More