2023 Tainan Automatic Machinery & Intelligent Manufacturing Show
CHIBIN will attend 2023 Tainan Automatic Machinery and Intelligent Manufacturing Show under the circumstance of the pandemic which tends to be stable. We will provide a safe and worry-free show-visiting experience for exhibitors and visitors under the government's epidemic prevention.
---
17 Feb, 2023
CHIBIN will demonstrate nylon quick couplings and related parts such as air blow guns, air blow tubes, manifolds, and scissors.
Exhibition Information
Show Dates & Hours: 2023.04.20(Thursday)~24(Monday) 10:00-17:00(closing at 4:00PM on last day)
Venues: ICC TAINAN (International Convention Center) No. 3, Guiren 12th Road, Guiren District, Tainan City
Booth Number: A001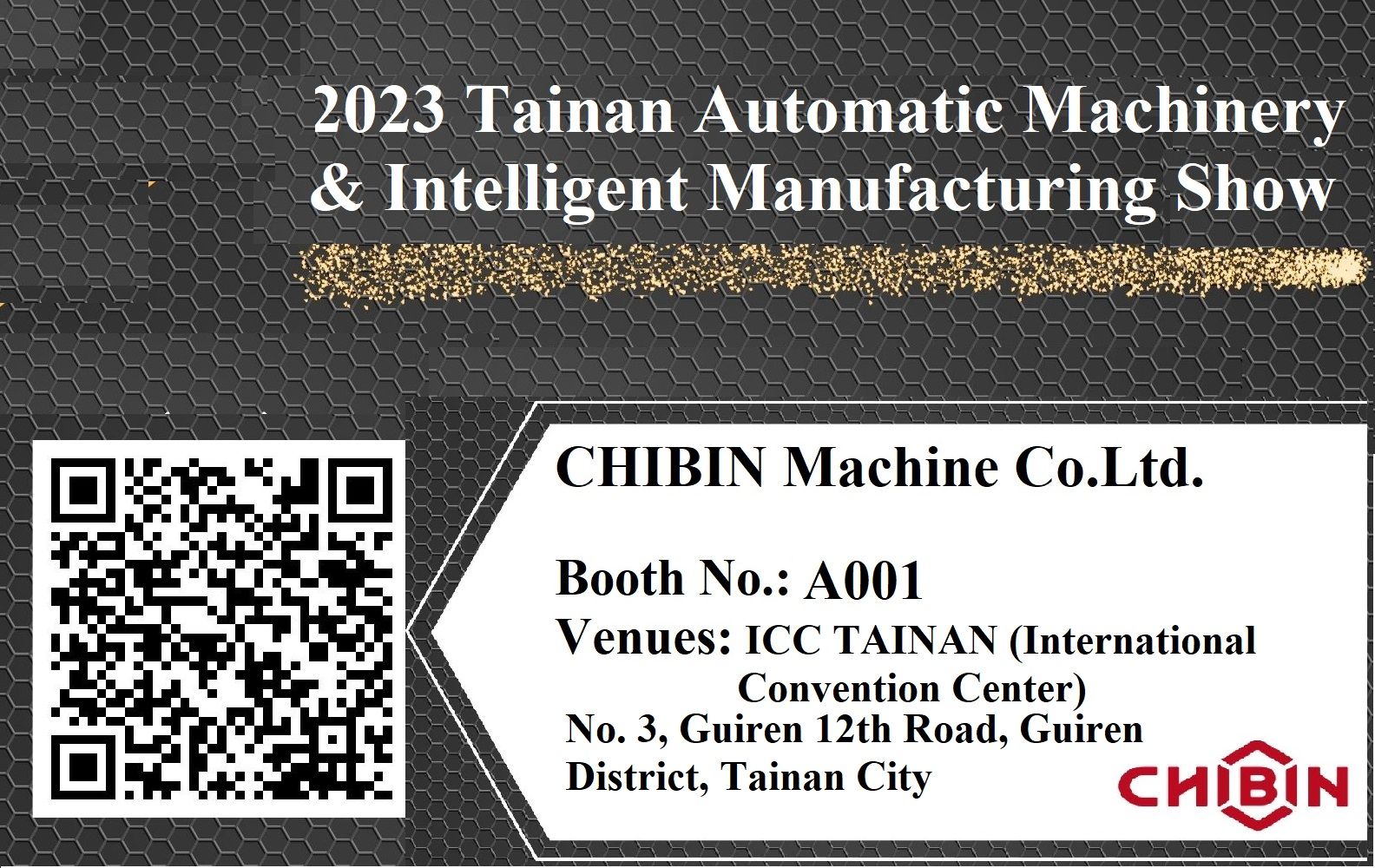 2023 Tainan Automatic Machinery & Intelligent Manufacturing Show (2023 CTMS Tainan)
Related Products
Thread List
M-ISO THREAD(METRIC) & UN/UNF/UNEF & PF(G)THREAD

Download
2023 Tainan Automatic Machinery & Intelligent Manufacturing Show - Stainless Steel Fittings for Medical and Semiconductor Sectors Manufacturer | CHIBIN Machine Co., Ltd.
Based in Taiwan since 1980, CHIBIN Machine Co., Ltd. has been a stainless steel pipe fittings manufacturer. Their main pipe and tube fitting products, include tube fittings, compression fittings, rapid pneumatic fittings, push-in pneumatic fittings, hydraulic fittings, high pressure pipe fittings, quick couplings, nozzle and needle valves, which are specialized in medical and semiconductor sectors.
We have fourteen categories of standard products which have been highly recommended by the customers. Especially tube fittings, quick couplings and push-in pneumatic fittings are with international competitiveness and many foreign buyers continuously place orders. Pipe Fittings that are ISO certified and TTQS awarded. Internal standards using random inspection based on the U.S. military MIL-STD-105E specifications. More than 10,000pcs of standard products are in ready stock. Custom products are up to 3,000pcs. CHIBIN Machine provides one-stop service in developing, designing, manufacturing, and assembling, as well as custom solutions to achieve high standards from worldwide clients.
CHIBIN Machine has been offering customers high-quality pipe and tube fittings since 1980, both with advanced technology and 40 years of experience, CHIBIN Machine sures each customer's demands are met.