Quality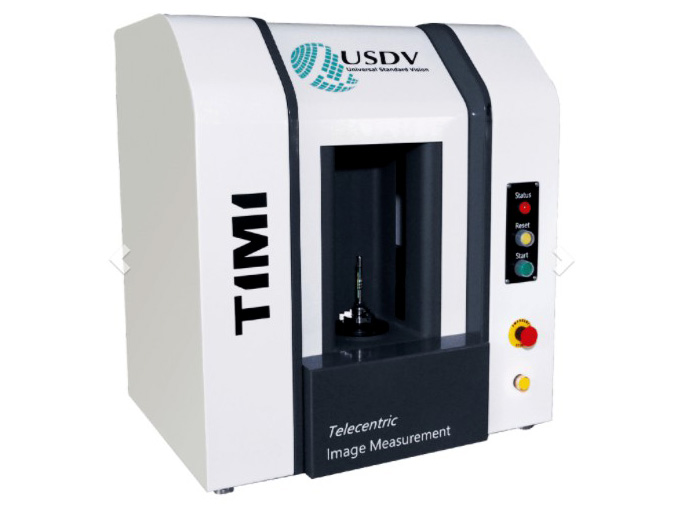 Perform the first inspection of the workpiece by the telecentric optical image measurement projector.
Material analyzers are for detecting raw material once received to ensure its qualification with material standard. QC staff must inspect the first workpiece and conduct random inspection on production line every two-hour. Staff does an inspection every 10 pcs on production line. QC department does a random inspection for procured and processing workpieces to secure every goods in complied with drawings and specification.

Internal standard of random inspection is based on the U.S. military MIL-STD-105E Specification. Any other testing requirement and test report are acceptable.
40-Year Medical and Semiconductor Pipe Fittings Manufacturer - CHIBIN Machine
Based in Taiwan, CHIBIN Machine Co., Ltd., since 1980, is a stainless steel pipe fittings supplier. Specialized in medical and semiconductor industries and the main products, including tube fitting, compression fitting, rapid pneumatic fitting, push-in pneumatic fitting, hydraulic fitting, high pressure pipe fitting, quick coupling, nozzle, needle valve, etc.
Pipe Fittings that are ISO certified and TTQS awarded. Internal standards using random inspection based on the U.S. military MIL-STD-105E specifications. More than 10,000pcs of standard products are in ready stock. Custom products are up to 3,000pcs. CHIBIN Machine provides one-stop service in developing, designing, manufacturing, and assembling, as well as custom solutions to achieve high standards from worldwide clients.
CHIBIN Machine has been offering customers high-quality pipe and tube fittings since 1980, both with advanced technology and 20 years of experience, CHIBIN Machine sures each customer's demands are met.
Press Release
2020 Healthcare Expo

Healthcare Expo Taiwan is the first professional expo which connects various sectors such as medical, electronic, biotechnology, and pharmaceuticals.

Read More

Taichun Machine Tool

This exhibition will fully present the domestic machinery industry, industry 4.0 and smart machinery energy and industrial chain.

Read More

International Water

Due to the relevant issues of water across the world, CHIBIN will participant in 2020 Taiwan International Water Week to contribute to the society.

Read More